Let's Talk. Fill out this contact form, give our professionals a call, or stop by our office to see how we can assist you with your selling needs. Get to know our staff that will be helping you through this process here. We want to make sure that your asset management experience with Miedema Asset Management Group (or any of our companies for that matter) is the best that it can be. We look forward to hearing from you!
Do You Have an Auction Lead?

Learn More About Our Industrial Asset Solutions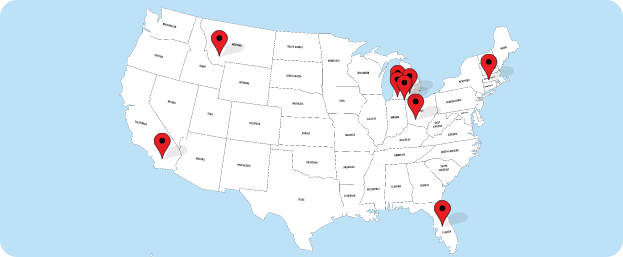 601 Gordon Industrial Ct. SW
Byron Center, MI 49315
1290 N Ortonville Rd Suite B Ortonville, MI 49462
5216 Old 27N.
Gaylord, MI 49735
9435 Waterstone Blvd Suite 140 Cincinnati, OH 45239
604 W Big Bear Blvd
Big Bear City, CA 92314
150 Heard St
Chelsea, MA  02150
145 Spires Way
Divide, MT 59727
Have a question about our locations? Feel free to reach out! Several of the offices we work out of host multiple branches of our companies so that we can best serve our sellers and bidders all across the United States.